This newsletter has been created by Wayne RESA literacy consultants for literacy educators. In each issue, you will find Literacy Learning Network updates and information, statewide initiative updates, book synopses, teaching and coaching strategies, and upcoming professional learning opportunities. We look forward to partnering with you as we engage in best practices in literacy instruction for all students.
Literacy Learning Network Updates
Summer Learning Blitz: Extended Learning Opportunities All Year Long
Videos from the Summer Literacy Learning Blitz are now available on the Wayne County Literacy Learning Network YouTube site! Coming this fall, educators in Wayne County and counties throughout Michigan will have opportunities to engage in asynchronous learning for one professional learning SCECH credit when these videos are converted to one-hour, self-paced modules. Let's continue moving Wayne Forward by learning about and implementing engaging strategies and ELA connections to assessment, science, social studies, mathematics, EL, and instructional technology.

We have been very fortunate over the past two years to have welcomed a variety of nationally recognized speakers to our Equity Leaders Series, and our eager participants have been renewed in spirit and purpose by these motivational and inspirational messages. This year, the Wayne RESA Literacy Team is partnering with Washtenaw ISD to present our 2022-2023 Equity Leaders Series! The goal is to Accelerate Literacy with Consciousness, Competence, and Care. This series will include workshops featuring Dr. Kim Park, Dr. Yolanda Sealey-Ruiz, Dr. Alfred Tatum, Dr. Raven L. Jones, Dr. Rae Oviatt, Lorena Escoto Germán, Dr. Theanne Griffith, and Dr. Troy Hicks, among others. The series flyer provides additional information on each session; register without delay!

Our literacy coaches engage in many extra hours of their own professional learning throughout the school year and into the summer. When asked to estimate the amount of time devoted to attending professional learning sessions and/or conferences, engaging in asynchronous modules, reading professional texts, among other opportunities, our Wayne County literacy coaches reported that they collectively engaged in over 6,000 hours of professional learning in an effort to better serve the teachers and students in their districts, buildings, and PSAs.
The fiscal year 2023 state school aid budget agreed to by Governor Gretchen Whitmer and the state legislature supports all eight goals of Michigan's Top 10 Strategic Education Plan, (see press release on July 1, 2022).  "Michigan kids win today. This is a generational budget for our children," said State Superintendent Dr. Michael Rice. "After years of school underfunding, the FY23 budget has the potential to be the budget to which we point in the future as the pivot point in the strengthening of public education in Michigan, the year when we made the most substantial strides toward adequate and equitable school funding. Great work on the part of the governor and legislature, and the many others who contributed to make it happen."
---
The Disciplinary Literacy Task Force is offering a variety of professional learning opportunities in 2022. See the flyer for more information and register today!
---
Michigan ASCD presents Curriculum Leadership Institute (9 sessions over two years) or Instructional Leaders Institute (4 sessions in one year). These MiASCD programs are very beneficial for both new and veteran school leaders.  The Curriculum Leadership Institute includes sessions on change leadership, curriculum, instruction, assessment, school improvement and much more!  A change initiative project is also a component, and this program provides those who complete the program with a Central Office Enhancement on their Administrative certificate.
---
MDE's African American Student Initiative (AASI) helps schools create thriving educational spaces for African American students. The African American Student Initiative is a state-level district, school, and classroom-based initiative that has engaged with more than 2,000 Michigan educators over the past six years. It is designed to take educators on a journey that focuses on personal and professional transformation by providing the brave space to reflect upon and dialogue about topics that are central to our collective humanity. Integrating knowledge, skills, and behaviors that systemically advance diversity, justice, equity, inclusion, and belonging is the core of this initiative. September 2022 begins the 5-session, online/virtual Phase 1 Fall cohort of the AASI journey. The registration application for Fall/Spring cohorts can be found on the MDE AASI webpage. For more information about MDE's African American Student Initiative (AASI), please email MDE-AASI@michigan.gov or Dr. Jill Griffin at griffinj9@michigan.gov.
---
The Michigan Department of Education (MDE), in partnership with the Evaluation Systems group of Pearson, seeks a diverse pool of early career and veteran educators to become part of the Bias Review Committee, Content Advisory Committees, and Standard Setting Committees for multiple tests in the Michigan Test for Teacher Certification (MTTC) program. Pparticipants may earn stipends of $75 for one-day committee meetings and $150 for multi-day committee meetings. These committees review test materials to help ensure that they are fair to all candidates, reflect the diversity of the Michigan population, and address the essential knowledge and skills expected of a well-prepared beginning teacher. In addition to stipends, benefits of participation include substitute reimbursement, State Continuing Education Clock Hours (SCECHs), the chance to make a difference in Michigan teacher development and performance, and the opportunity for professional growth and collaboration with educators in your field. Visit the Michigan Teacher Test for Certification website for further information and to apply today!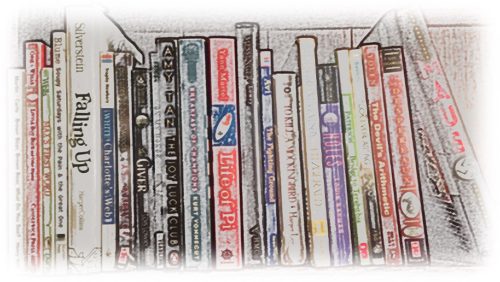 Igniting Passion in Readers of All Ages
Jabari Tries
Gaia Cornwall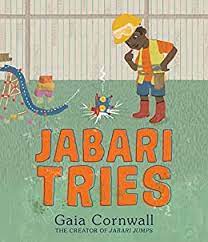 Jabari is an inventor with big ideas and likes to problem solve independently. Gaia Cornwall eloquently describes Jabari's perseverance, patience, and willingness to collaborate with his sister, resulting in a successfully engineered flying machine. Cornwall colorfully illustrated Jabari Tries with pictures and onomatopoeias to engage students actively. Children will be able to connect to their emotions while listening to Jabari's challenges as he builds a new invention. 

Starfish
Lisa Fipps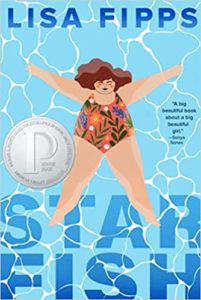 Ellie has always struggled with her weight, but as a preteen, this issue has brought on new challenges with her peers and her family. At school, she is the victim of relentless bullying. At home, Ellie's dad is one of her strongest advocates, but her mom is determined to "fix" her, and her brother would rather ignore her. As Ellie's self-esteem continues to plummet, she finds solace in a new friend who sees beyond her appearance, allowing Ellie to abandon her self-imposed "Fat Girl Rules" and simply be herself.
Black Brother, Black Brother
Jewell Parker Rhodes
Two brothers, Donte and Trey, experience racial and social injustices in and out of the classroom. Although they share the same biological parents, the Black brothers have different life experiences identified by their skin tones, athleticism, and intellect. Rhodes carefully intertwines the realities of systemic racism, intersectionality between race and privilege, opportunity gaps, bullies, and educational inequities. All youth readers could engage in critical conversations to voice their understanding of the world and problem solve to make it a better place for everyone.  
Darius the Great Deserves Better
Adib Khorram
In his sequel to Darius the Great Is Not Okay, Adib Khorram begins where Darius's story left off. After his return from Iran, Darius makes the Chapel Hill High School soccer team, begins an internship at Rose City Teas, and starts dating Landon. Everything would seem to be perfect, yet Darius continues to confront many common issues, such as the death of a loved one, his family's financial strain, confusing family dynamics across his extended family, and race-based bullying. Darius's perseverance despite his obstacles, and his unwavering support of his sister and parents, presents an endearing lesson about love and kindness.
Teaching to Strengths: Supporting Students Living with Trauma, Violence, and Chronic Stress
Debbie Zacarian, Lourdes Alvarez-Ortiz, and Judie Haynes
Children and youth in our country's educational systems face various types of trauma, stress, and violence unbeknownst to school leaders, teachers, counselors, and sometimes parents. Zacarian, Alvarez-Ortiz, and Haynes researched best practices and gathered many resources to help educators acknowledge and recognize students' assets to the classroom. Teaching to Strengths provides strategies to help teachers develop successful academic outcomes by including students' personal, cultural, and world-lived experiences in instructional planning and delivery.  
Advocating, Building, and Collaborating: A Resource Toolkit to Sustain Secondary School Writing Centers
Edited by Renee Brown and Stacey Waldrup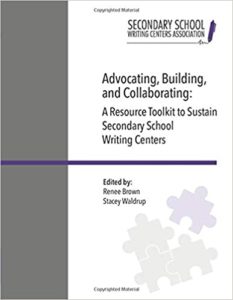 As the title indicates, this book provides a plethora of tools for secondary educators interested in developing and sustaining a student-led writing center. Each chapter includes guiding questions, a discussion, and related resources that can be tailored to individual settings, such as proposal letters, interview questions, presentations, and more. Chapter 9, which outlines considerations for building university partnerships, was co-written by our own Wayne RESA Literacy Consultant Jeff Austin! This resource toolkit is a must have, especially for those beginning this work.  
Building Rapport with Students
Teaching is more challenging when students feel disconnected from their teachers. So, how do we simultaneously build rapport and confidence with our students? I'm glad you asked. The American Psychological Association's website suggests some of the following tips. Find their interests by creating activities that give insight into their hobbies and passions. Attend extracurricular events when invited by students. Students feel special when they see their teachers at events outside of the school building. Integrate morning meetings into class routines focusing on students' feelings about different matters to develop emotional intelligence. Please don't make assumptions about students' behaviors when their actions do not align with our presumptions. Instead, have a private conversation and ask why they behaved in a particular way. Connect with their families and check out their communities. As educators, it's imperative to understand the funds of identities students bring to the classroom. To learn more about building rapport with students, check out http://psychlearningcurve.org/10-tips-for-creating-rapport-in-the-classroom/.
Over the last year, members of the Early Mathematics Task Force, a subcommittee of the Michigan Association of Intermediate School District Administrators (MAISA) General Education Leadership Network (GELN), developed a more comprehensive document for school leaders that addresses system-wide essential practices for literacy and mathematics. Released in August 2022, the Essential School-Wide and Center-Wide Practices in Early Literacy and Mathematics, Pre-Kindergarten and Elementary Grades provides ten research-supported practices designed to sustain an educational environment that supports teachers and students within and beyond the classroom.
Upcoming Events at Wayne RESA
See our new interactive Wayne RESA Course Catalog (below) 

for links to course offerings, their descriptions, and online registration in Learning Stream. Simply click on the cover image below, and then click on

Literacy

in the Table of Contents to peruse our offerings. 

Don't forget to check for interdisciplinary offerings by clicking on additional content areas. Many of our professional learning events will continue to be offered virtually. If the format for a session or series is unclear, please contact any of the Literacy Team members for details.
Reading for Action –  Engaging in Youth in Social Justice Through Literature: Learn how to use diverse young adult (YA) literature to address adolescent concerns about contemporary issues. The book Reading for Action will be provided to participants and is an essential resource for educators who want to introduce students to an array of social justice issues with texts that students will actually want to read. Using meaningful and relevant activities, participants will explore ways to create student agency, increase and sustain students' interest, and encourage social action as a response. This course is most appropriate for educators in grades 9-12. For questions, contact Laura Gabrion or David Hales.
The Adolescent Accelerated Reading Initiative (AARI) is a tier 2/3 (MTSS) intervention for general, long-term English Learners, and special education students. AARI accelerates reading comprehension and critical thinking in informational texts.  Wayne RESA will pilot AARI with a small number of schools/districts this fall. If you would like to receive more information or get your school/district involved, please complete this 23/24 SY interest survey.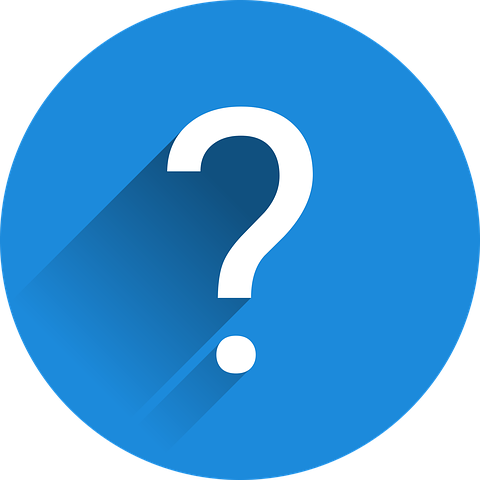 Tech Resources: Where can I find...
Looking for an engaging way to review course content? Factile allows teachers to quickly create Jeopardy-style game that students can use in synchronous or asynchronous settings.
Formerly Kidblog, Fanschool encourages students to write for authentic purposes and audiences. This user-friendly platform also makes it easy for students to publish, share, and curate their work.
If this newsletter has been forwarded to you, and you'd like to subscribe to it, please contact Laura Gabrion.
33500 Van Born Road • Wayne, MI 48184 • 734.334.1300 • 734.334.1620 fax • www.resa.net
Board of Education
James S. Beri • Mary E. Blackmon • Danielle Funderburg • Lynda S. Jackson • James Petrie
Daveda Colbert, Ph.D., Superintendent