This newsletter has been created by Wayne RESA literacy consultants for literacy educators. In each issue, you will find Literacy Learning Network updates and information, statewide initiative updates, book synopses, teaching and coaching strategies, and upcoming professional learning opportunities. We look forward to partnering with you as we engage in best practices in literacy instruction for all students.
Literacy Learning Network Updates
2022 Summer Learning Blitz
The Summer Literacy Learning Blitz returns in August 2022. Each one-hour free professional learning session is open to all educators in Wayne County and counties throughout Michigan. Let's move Wayne Forward by registering and joining the RESA team for one or multiple informative sessions to learn engaging strategies and ELA connections to assessment, science, social studies, mathematics, EL, and instructional technology. This summer, in addition to the traditional elementary track, there will be a secondary track (Tuesdays and Thursdays) and a leadership track (Wednesdays). All sessions will be recorded, and registered participants will have access to both recordings and resources following each session.
Our Commitment: Equity, Diversity, Inclusion, and Anti-Racism
Over the past year, the Wayne RESA Literacy Team has prioritized an important goal: to articulate our collective stance on equity, diversity, inclusion, and anti-racism. Framed by our studies of seminal texts, such as Cultivating Genius, Coaching for Equity, and Culturally Responsive Teaching & the Brain, our initial discussion was visualized on a Jamboard designed to capture key ideas. From there, we crafted several iterations of the written form of our statement, garnering feedback from colleagues outside of our team and revising accordingly. Our final step was the development of our Equity, Diversity, Inclusion, and Anti-racism video. Both process and process have been shared because we know that many of you are engaged in developing statements of your own. Starting these conversations at your school or district may not follow the process outlined above, but any member of the Literacy Team would be happy to serve as a thought-partner or guide in your journey.

Dates for the Wayne County Coaching Network and the COSA Collaborative meetings have been set for next year, and all of our sessions are scheduled to be held in person! The Wayne County Coaching Network information and links to registration can be found in our new interactive Wayne RESA Course Catalog (see below). COSA Collaboratives will be held the day after ISD Early Literacy Coaching Network quarterly meetings and are listed on the COSA Google calendar (located on the home page of the COSA site). We look forward to another year of honing our coaching skills together.
There are still openings for those interested in Language Essentials for Teachers of Reading and Spelling (LETRS) training. Educators will explore the science of reading and experience deep learning around language acquisition and evidence-based reading instruction to accelerate learning outcomes. All PreK-Grade 3 educators are encouraged to register. Priority will be given to Pre-K–1 teachers. Don't miss this free opportunity! Registration for Cohort 3 opened January 29th.  The deadline to apply is August 5th (unless all available spots are filled before that date) with a start date of September 2022. For more information, including the frequently asked questions (FAQs) document and the informational webinar recording, please visit the Lexia Learning Michigan LETRS website. If you have questions, please send an email to MDE-LETRS@michigan.gov.
---
The National Summer Learning Association (NSLA) collaborates with the Michigan Department of Education (MDE) on summer learning and has developed a new online resource for families to help them partner in their children's summer learning. In addition to the summer learning program search feature, there is access to resources from leading youth organizations to keep the learning going all summer long. NSLA's new online family resource, DiscoverSummer.org with over double the amount of programs featured in its search tool, has additional resources to help families make more informed decisions regarding summer learning.
---
The Zelelman Holocaust Center invites educators to attend its Summer Professional Development Academy from August 1–4, 2022.  This professional learning opportunity is a follow up to the Remembering the Holocaust Series hosted by MDE. Spots are limited, so save your seat today!  All sessions are free to Michigan educators.  For more information and/or to register online, click here.
---
The Disciplinary Literacy Task Force is offering a variety of professional learning opportunities in 2022. See the flyer for more information and register today!
---
Public TV's Michigan Learning Channel is offering a free summer program that could be used with any after-school organization's events to keep kids engaged in learning over the break from school. Learn more at https://www.michiganlearning.org/summer/.
---
The Michigan Assessment Consortium is hosting the Building a Better Assessment Future conference August 3-4, 2022, in East Lansing. More information and registration links can be found on the conference webpage.
---
MEMSPA, Learning Forward Michigan, and Michigan ASCD present Hard Conversations Unpacked. The workshop revisits the key elements of the book Having Hard Conversations, such as the outcome mapping and scripting protocol, and goes deeper to provide additional strategies for being more confident and compassionate when faced with situations involving conflict.
---
Michigan ASCD presents Curriculum Leadership Institute (9 sessions over two years) or Instructional Leaders Institute (4 sessions in one year). These MiASCD programs are very beneficial for both new and veteran school leaders.  The Curriculum Leadership Institute includes sessions on change leadership, curriculum, instruction, assessment, school improvement and much more!  A change initiative project is also a component, and this program provides those who complete the program with a Central Office Enhancement on their Administrative certificate.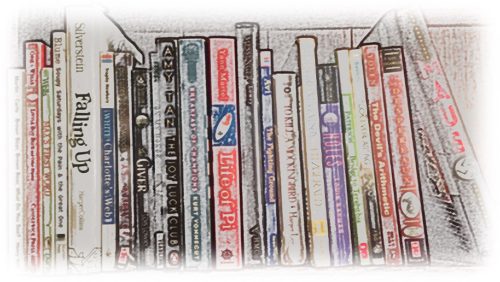 Igniting Passion in Readers of All Ages
Magic Trash
J. H. Shapiro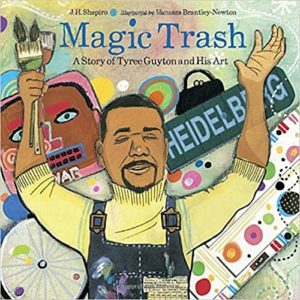 In this colorfully illustrated picture book, J. H. Shapiro tells the story of Tyree Guyton, creator of the Heidelberg Project in Detroit, Michigan. Inspired by his artistic grandfather, Tyree sets out to make his eroding neighborhood beautiful again with paint and found objects. Illustrator Vanessa Brantley-Newman captures the emotions of a community determined to save their streets and the magical ways art can ameliorate pain and frustration. The classroom applications of this book are far-reaching and span across all grade levels due to the most prominent theme of collective action.
The World Is Not a Rectangle
Jeanette Winter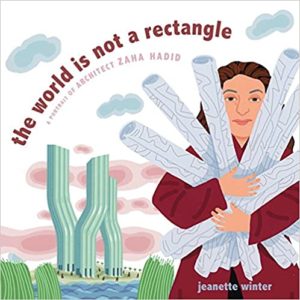 Architect Zaha Hadid broke many cultural, social, and career barriers with her unusual designs. Deemed "Queen of the Curve," Zaha sought inspiration from the natural world. Instead of designing buildings with straight lines, Zaha worked to incorporate waves and curves. Many originally thought her designs were impractical, but Winter tells the story of a determined young woman whose buildings can be found all over the world. In fact, Zaha Hadid is the first woman to have received the Pritzker Architecture Prize. Her story is inspiring to those who defy tradition and refuse limitations. 
Firekeeper's Daughter
Angeline Boulley
Set in Sault Sainte Marie, Michigan, a city in the Upper Peninsula, Firekeeper's Daughter tells the story of Daunis Fontaine. Daunis has straddled two worlds her entire life: the expectations of her opulent white grandparents and familial connections to her father's Ojibwe heritage. As the story begins, Daunis has high hopes for a new start at the University of Michigan, but everything changes in an instant when she witnesses a murder. As someone who understands the tenuous push-pull of the two groups that live in this small community, Daunis becomes an invaluable confidential informant for the FBI, but danger looms large when they begin to uncover the truth.
The 57 Bus
Dashka Slater
In this gripping true story of Sasha Fleischman and Richard Thomas, author Dashka Slater recreates the events leading up to the fire that severely damages Sasha while riding the 57 bus home from school one early November day in 2015. Slater uses interviews and other first-hand accounts to narrate intricate details about both Sasha and Richard and to construct the complex and myriad layers that led up to the tragic event as well as the sensationalized criminal case that followed. Ultimately, readers learn that nothing is as simple as it seems at face value.
Street Data
Jamila Dugan and Shane Safir
Amid the increased reliance upon standardized test scores and quantitative data to measure student achievement, Dugan and Safir urge educators to consider the value of "street data," which they define as "a practitioner-driven, layperson's framework for conducting qualitative research in service of school transformation that drives toward equity and deep learning" (p. 60). Dugan and Safir include the types of data to collect (i.e., oral histories, identity maps) and how to analyze it. Most importantly, they explore using street data to "redefine success" and to enact an equity-focused and student-centered pedagogy.
Literacy Is Liberation
Kimberly N. Parker
In her most recent publication Literacy Is Liberation, author and podcaster Dr. Kimberly Parker delivers an urgent message: culturally relevant pedagogy must be a personal and public pursuit for educators. Framed by her "Five Foundational Beliefs," Parker's compact text identifies the main tenets of culturally responsive instruction and provides teachers with steps for practical application in her "Takeaways" and "To-Do's." For those interested in studying further, Dr. Parker includes resources such as supplemental reading and action items for implementing essential practices in literature-centered instruction.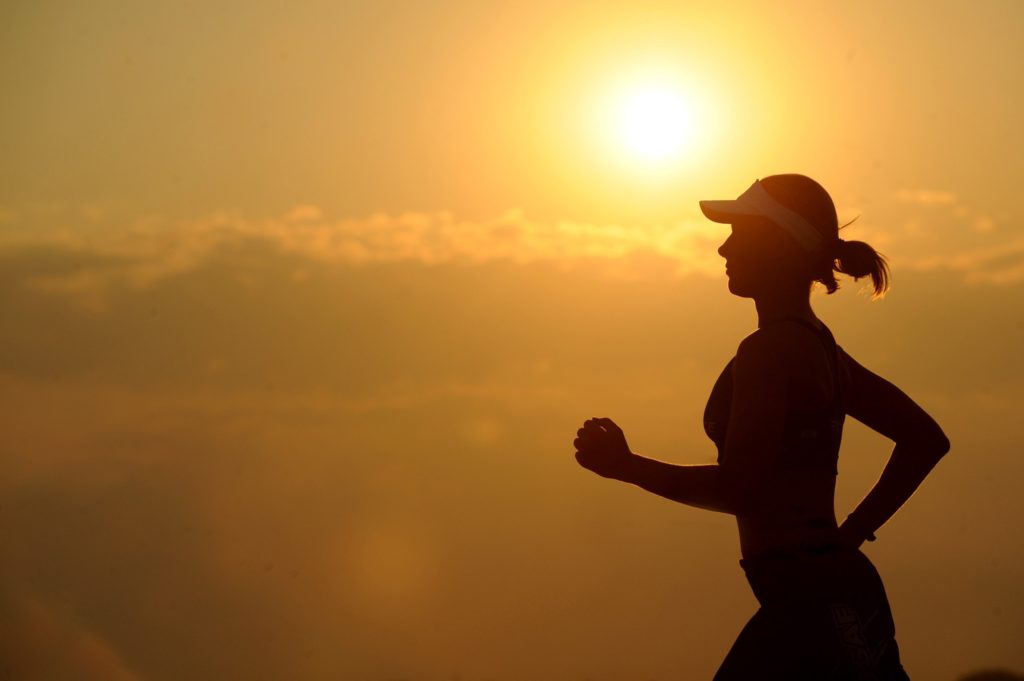 An educator's healthy mind, body, and soul are important factors, so moving forward with social-emotional adult care in the summer is essential to your well-being. Now that the school year has ended, perhaps you have time to consider some of the falling tips. Tip 1: make a fall to-do list with notes and goals for the next school year. What worked but could use improving? What didn't work and needs to be thrown out (i.e., lessons, initiatives, professional learning)? Tip 2: take care of yourself! During the school year, we often neglect or do not take time to visit the doctor. Schedule and attend those well-needed appointments. Tip 3: do something new and refreshing to ignite your psyche and body. Consider reading a new novel, starting a fun exercise, or taking long strolls in the park or by the water. Tip 4: Think about a PD or short module you did not get an opportunity to take that will boost your pedagogy. Lastly, Tip 5: take a vacation or do a staycation without a digital device. Retreat, relax, and rejuvenate without plugging in, nestle in the comforts of a bed, hammock, or chair on the beach, and completely unwind. For more health and wellness ideas, read Monica Fuglie's article in Resilient Educator.  
The 2022 Summer Lit Lab has expanded! This year, in addition to our traditional Rising Grade 3 program, we've added a Kinder Camp. Throughout Wayne County, nearly 4000 students across approximately 100 sites will engage in a wide-range of STEM and literacy activities. Having fun while learning is a perfect way for both teachers and students to spend the summer!
Upcoming Events at Wayne RESA
See our new interactive Wayne RESA Course Catalog (below) 

for links to course offerings, their descriptions, and online registration in Learning Stream. Simply click on the cover image below, and then click on

Literacy

in the Table of Contents to peruse our offerings. 

Don't forget to check for interdisciplinary offerings by clicking on additional content areas. Many of our professional learning events will continue to be offered virtually. If the format for a session or series is unclear, please contact any of the Literacy Team members for details.
The Adolescent Accelerated Reading Initiative (AARI) is a tier 2/3 (MTSS) intervention for general, long-term English Learners, and special education students. AARI accelerates reading comprehension and critical thinking in informational texts.  Wayne RESA will pilot AARI with a small number of schools/districts this fall. If you would like to receive more information or get your school/district involved, please complete this 23/24 SY interest survey.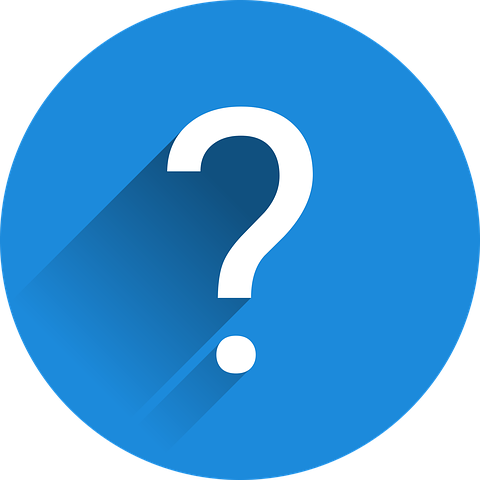 Tech Resources: Where can I find...
As teachers, we know the value of formative assessment when gauging the students' understanding of particular learning outcomes. With the Formative app, teachers can create formative assessments that students can complete and submit individually. 
Another fun formative assessment app is Plickers. Students hold up pre-printed cards in response to a question, and teachers scan the room with the app's camera feature. The app combines high- and low-tech to assess student learning in an engaging way.
If this newsletter has been forwarded to you, and you'd like to subscribe to it, please contact Laura Gabrion.
33500 Van Born Road • Wayne, MI 48184 • 734.334.1300 • 734.334.1620 fax • www.resa.net
Board of Education
James S. Beri • Mary E. Blackmon • Danielle Funderburg • Lynda S. Jackson • James Petrie
Daveda Colbert, Ph.D., Superintendent