This newsletter has been created by Wayne RESA literacy consultants for literacy educators. In each issue, you will find Literacy Learning Network updates and information, statewide initiative updates, book synopses, teaching and coaching strategies, and upcoming professional learning opportunities. We look forward to partnering with you as we engage in best practices in literacy instruction for all students.
Literacy Learning Network Updates
In 2019, Wayne RESA invited acclaimed educational leader Dr. Richard Elmore to kick-off our Instructional Rounds initiative. Instructional Rounds varies from other observational models as it focuses on collective action and does not focus on individual teachers. Mirrored after a medical rounds model, instructional rounds uses a shared observational practice to capture descriptive data centered around a common problem of practice and is designed to improve instruction. Using a protocol, participants observe multiple classrooms for 15 minutes each while gathering descriptive data centered on the problem of practice, ultimately leading to defining common themes noted across all classrooms. The data is then sorted and analyzed and used by the observers to develop potential action items for the school to work towards collectively.
As project lead Bridget Regan often states, "No teacher shall be harmed during the rounds process." While the Instructional Rounds process was temporarily put on hold due to the COVID-19 pandemic, the 2022-2023 school year has welcomed a new cohort of districts. To date, 12 districts and PSAs have participated, and we look forward to adding a new cohort in the 2023-2024 school year. For more information about this process, contact Bridget Regan at reganb@resa.net.
Our Commitment: Equity, Diversity, Inclusion, and Anti-Racism
We are proud to announce our fourth annual Equity Leaders Series, Restorative Literacies. Restorative literacy practices center students' humanity through helping educators cultivate a culture of care and academic excellence.  Restorative literacies transcend time, space and academic discipline. All those who encounter children will benefit from engaging in this year-long series. As we work toward educational justice, it is necessary to affirm, challenge, and inspire. This series will inspire, affirm, challenge, and restore–join us for this transformational conversation! Featured speakers include: Deborah Wolter, Felicia Rose Chavez, Cornelius Minor, Dr. Maish T. Winn, Dr. Dawn Miller, and many more. 

Acknowledging the very busy schedules of our Wayne County coaches, dates for the Wayne County Coaching Network and the COSA Collaborative meetings are being set! The Wayne County Coaching Network information and links to registration will be added to our new interactive Wayne RESA Course Catalog (see below) soon. In the meantime, please hold the following dates: September 14, October 26, December 14, February 1, and April 4. All networking meetings will be held at the Wayne County Community College District – Ted Scott Campus – from 9:00 am – 3:00 pm. COSA Collaboratives will once again be held the day after ISD Early Literacy Coaching Network quarterly meetings and will be listed on the COSA Google calendar (located on the home page of the COSA site) as soon as the quarterly meeting dates are released. Looking forward to our time together! 
Now in its seventh year, The Kappy Family Art & Writing Competition, Co-Sponsored by the Family of Raphael Schwartz, invites any Michigan student in 7th-12th grade to take inspiration from and respond to the theme of "Art as Resistance" in Anne Frank's diary, Night by Elie Wiesel, and the artwork of Erich Lichtblau-Leskly, currently featured in our visiting special exhibit, To Paint Is to Live. This year, the categories of submission are poetry, fiction prose, 2D art, 3D art, and graphic art. Any student may respond to any source of inspiration, or multiple sources. The deadline for submission is March 24, 2023. Please click HERE to learn more about The Competition as well to access the guidelines and classroom resources we have created for teachers and students.
---
Beginning in April, MAISA will be welcoming literacy expert and author Dr. Julia B. Lindsey to lead us in the offering "Reading Above the Fray by Leaning into the Essential Instructional Practices in Early Literacy and the broadcast series, Read, Write, ROAR!"  This new FREE Book Study Webinar Series is unique because it is available to anyone supporting children in grades K to 3 literacy instruction in Michigan. MAISA will provide Dr. Lindsey's text, Reading Above the Fray: Reliable, Research-Based Routines for Developing Decoding Skills, to all participants. This flier provides the details. In our book study webinar series, we will dig into instructional "swaps" from Dr. Lindsey's book and connect them to Literacy Essentials and to the lessons available on Read, Write, ROAR!  This will allow educators to see practices brought to life by the certified Michigan educators that teach on the show. 
*Due to contractual agreement with the author/presenter, we are unable to share recordings of this webinar. However, we realize many of you want to participate but may be on spring break when Webinar 1 occurs. We are offering a watch party option live with Annie P. Spear on April 13th, 4:00p.m. – 5:00p.m (EST) to be sure that those who are on spring break the week before are able to view the recording with Annie. The Watch Party option will not be repeated for Webinars 2, 3, or 4. Please provide your information in this Google Form if you would like to join us!
---
In celebration of March is Reading Month, the Michigan Department of Education (MDE) is sharing resources to support Michigan educators, families, and students in increasing the joy of reading. These resources align with Michigan's Top 10 Strategic Education Plan's Goal 2—to improve early literacy achievement. Following Dr. Rudine Sims Bishop's windows, mirrors, and sliding glass doors guidance, educators can provide access to diverse literature within and outside of curricula material. Each week in March, MDE's literacy unit will share ideas to incorporate ways to celebrate and motivate students using a variety of resources to encourage reading at school and at home every month of the year! To receive these weekly resources, please sign up for the MDE ELA listserv at www.michigan.gov/mde; the sign-up is in the bottom right corner of the website. The resources shared below are intended to support Michigan educators in the classroom and as they work with families and students to choose literature that enhances joy in reading:
---
Section 35a(10) of FY 23 State School Aid Act allocates $10,000,000 to MDE to administer and provide training of, in partnership with Lexia® Learning, Language Essentials for Teachers of Reading and Spelling (LETRS) (grades K-3), or LETRS for Early Childhood Educators (LETRS EC) (Pre-K) to interested pre-K to grade 6 educators and pre-K-12 certified special education personnel with endorsements in learning disabilities, emotional impairments, or speech and language impairments. Registration for Cohort 5 is open and the deadline to apply is 08/11/23. Training will start in October 2023. The deadline to apply for LETRS for Administrators is 04/21/23 and training will start in June 2023. For more information please visit the Michigan LETRS website.
---
The Disciplinary Literacy Task Force has created an EduPaths Information Document to facilitate participation in their recently developed online courses. Courses 1-5 are currently live, and Course 5 incorporates two parts, Part 1 and Part 2. In addition, a Course 1 facilitation guide is now available to support in-person professional learning.
---
MDE has announced that it will continue to use the SAT as an accountability measure. As planned, the SAT will be converted to an online format beginning in the 2023-2024 school year. For educators wishing to familiarize themselves with the new format, the College Board has created a variety of resources as well as a video.
---
The National Summer Learning Association (NSLA) has collaborated with the Michigan Department of Education (MDE) on summer learning and has developed a new online resource for families to help them partner in their children's summer learning. In addition to the summer learning program search feature, there is access to resources from leading youth organizations to keep the learning going all summer long. NSLA's new online family resource, DiscoverSummer.org, has additional resources to help families make more informed decisions regarding summer learning.
---
The Zelelman Holocaust Center invites educators to attend its Summer Professional Development Academy from August 1–4, 2022.  This professional learning opportunity is a follow up to the Remembering the Holocaust Series hosted by MDE. Spots are limited, so save your seat today!  All sessions are free to Michigan educators.  For more information and/or to register online, click here.
---
Public TV's Michigan Learning Channel is offering a free summer program that could be used with any after-school organization's events to keep kids engaged in learning over the break from school. Learn more at https://www.michiganlearning.org/summer/.
---
Save the date! The MCTE Annual Fall Conference will held on October 13, 2023.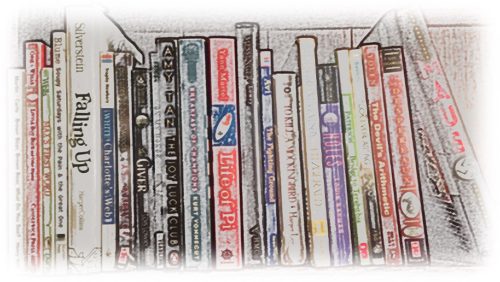 Igniting Passion in Readers of All Ages
Lost in the Library
J. Funk and S. Lewis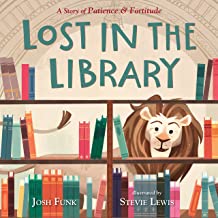 Each night, after the hustle and bustle of New York's busy 42nd Street, two stone lions guarding the public library's entrance come to life. Fortitude always keeps his post, but Patience sneaks into the library during the night. Fortitude awakens one morning and discovers that Patience did not return to his position. Fortitude becomes anxious and starts searching for his buddy. Statues and pictures come to life to help Fortitude find Patience. Authors Funk and Lewis give readers a look inside New York's most extensive library. This book may inspire a teacher to plan a field trip to their community's main library so scholars can discover books and more!

Wishtree
katherine applegate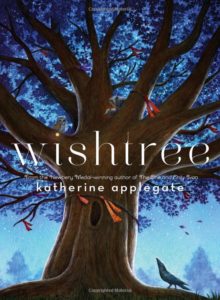 Red,  an aging red oak, has been a long-standing community fixture, serving as a collector of wishes for people and a safe haven for the many animals living within the tree's broad trunk and plentiful branches. Life for Red is peaceful until the trunk of this treasured red oak suffers an abuse by a careless and cruel young man. By carving a spiteful message onto Red's trunk, the boy spurs the tree's owner to consider cutting it down. At first, Red seems to reluctantly accept the decision, but after realizing the value of this wish tree, Red decides to rally birds and animals to ultimately save the red oak that ties community members, far and wide, together. 
How to Make Friends With the Dark
Kathleen Glasgow
Many teenagers suffer from grief and depression and need support to get through turbulent times. This tearjerker story is about a lonely girl, Tiger Tolliver, who manages to overcome her brokenness. Grace, affectionately called Tiger, lived in poverty with her mom, whom she adored. Tiger experiences average teenage problems like mean girls, low teacher expectations, clashes with her mom, and her first crush. Then her mom dies, and Tiger's world turns upside down. Without any family members to turn to, she enters the foster care system and bounces from one home to another. Life seems hopeless and bleak until she finds a light of inspiration. Author Kathleen Glasgow's compelling story is an inspiration for young readers to remain resilient in a world of darkness.
family of liars
e. lockhart
In her prequel to we were liars, e. lockhart enraptures readers as she recounts the backstory of the Sinclair sisters on the family's private island off the Massachusetts' coastline. Centering on the eldest sister Carrie, lockhart's beautifully crafted word choice paints an acute, albeit painful picture of privilege. As Carrie's story unfolds, the complexity of lies across generations weaves webs of deception, and yet, in true Sinclair fashion, it is better to ignore and move on. Readers who enjoyed lockhart's first novel about the East Coast family will undoubtedly make connections and revel in a story of tragedy, grief, selfishness, and greed that guides the family's myopic decisions regardless of whom they impact.
make it stick
Peter C. Brown, Henry L. Roediger III, and Mark A. McDaniel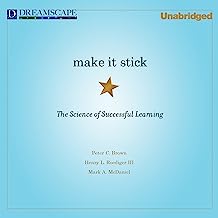 Co-authors Peter Brown, Henry Roediger, III, and Mark McDaniel interweave principles, strategies, storytelling, and research citations to explain how learning and memory work. All learners bring knowledge, interests, intelligence, coping skills, and empowerment to the classroom, and their learning depends on aptitude and resourcefulness. They suggest that educators embrace how students learn and process information differently instead of limiting instruction to their learning styles. Instead of creating lessons that preference students' learning styles, like multiple intelligences, which is unsupported by empirical research, the authors challenge educators to use instructional techniques that benefit all learners and provide opportunities for them to take charge of their learning and to grapple through the process. Brown et al. further argue that the brain's neural pathways become stronger when we retrieve information and practice learning over time instead of continuous repetitious reading. "But every time you learn something new, you change the brain–the residue of your experiences is stored."  

Quality Implementation
Jenni Donohoo and Steven Katz
In this recent collaboration, Donohoo and Katz present collective efficacy as foundational to the implementation of research-supported practices in schools. Leaning heavily into Bandura's social cognitive theory, Donohoo and Katz illustrate the importance of mastery, modeling, building/classroom climate, and verbal encouragement as ways to promote and maintain efficacy. If these conditions are present, "quality implementation" of high-quality instruction is not only possible but sustainable. Furthermore, in buildings with high collective efficacy across teachers and administrators, motivation and commitment to shared goals are higher as well.
Michigan Learning Channel
As noted on its site, the Michigan Learning Channel (MLC) is "a statewide public television partnership offering instructional content to support the education of students and to provide alternative resources for families and teachers." The effort to create standards-aligned, public, and accessible learning opportunities increased during the pandemic, and by partnering with MAISA, specifically Susan Townsend, MAISA Literacy Project Director and Co-Chair of the Early Literacy Task Force, MLC programming is also aligned with the Essential Instructional Practices in Early Literacy. The ensuing partnership has resulted in a current total of 244 Read, Write, Roar episodes. Each 30-minute episode provides students, families, and teachers with readily available, high-quality literacy lessons that are accompanied by printable resources. We are proud to add that our former Wayne County literacy coach, Shernita Rogers, has joined the Michigan Learning Channel team, which means there will be even more wonderful programming to come! For more information, visit the MLC site and see the flyer on the right. 
Michigan's teachers deserve to be celebrated and recognized! To that end, the Michigan Department of Education (MDE) is seeking student- and family-created teacher appreciation videos. Please share this information with your school community to help honor teachers. These videos will feature Michigan students and families sharing what they appreciate about their teachers and will be featured on the MDE website and social media platforms for Teacher Appreciation Month in May. Videos will be accepted through Friday, March 24. Information and criteria for videos can be found on the Michigan Teacher Appreciation webpage.
Upcoming Events at Wayne RESA
See our new interactive 2022-2023 Wayne RESA Course Catalog 

for links to course offerings, their descriptions, and online registration in Learning Stream. Simply click on the cover image below, and then click on

Literacy

in the Table of Contents to peruse our offerings. 

Don't forget to check for interdisciplinary offerings by clicking on additional content areas. Many of our professional learning events will continue to be offered virtually. If the format for a session or series is unclear, please contact any of the Literacy Team members for details. Our 2023-2024 Wayne RESA Course Catalog is in production and will be available soon!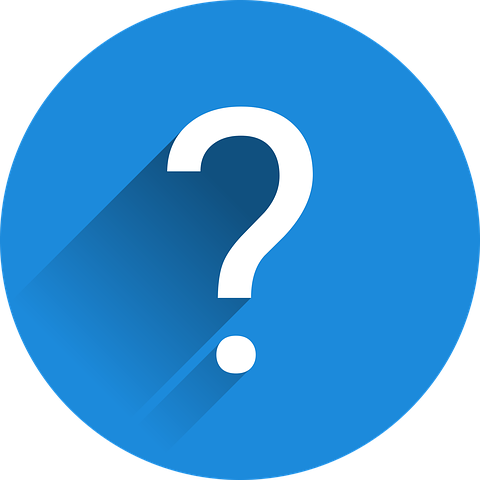 Tech Resources: Where can I find...
Do you spend endless hours providing students with feedback on their assignments? Are you interested in streamlining the process a little? If so, try Text Blaze. This short video supplies an overview of this time-saving app.
Looking for a creative way to share classroom data with students, parents, or other educators? Try the infographic templates available in Piktochart, Canva, or Adobe Creative Cloud Express.
If this newsletter has been forwarded to you, and you'd like to subscribe to it, please contact Laura Gabrion.
33500 Van Born Road • Wayne, MI 48184 • 734.334.1300 • 734.334.1620 fax • www.resa.net
Board of Education
James S. Beri • Mary E. Blackmon • Danielle Funderburg • Lynda S. Jackson • James Petrie
Daveda Colbert, Ph.D., Superintendent