This newsletter has been created by Wayne RESA literacy consultants for literacy educators. In each issue, you will find Literacy Learning Network updates and information, statewide initiative updates, book synopses, teaching and coaching strategies, and upcoming professional learning opportunities. We look forward to partnering with you as we engage in best practices in literacy instruction for all students.
Literacy Learning Network Updates
In the 1970s, Prochaska and DiClemente established the Transtheoretical Model to map the stages of "intentional change" (LaMorte, 2019). Based upon this model, Literacy Team members designed a framework districts can use to develop coherence across their literacy curriculum. Since districts will find themselves in different places within the continuum, our Literacy Learning Network site devotes subpages to the five stages: Precontemplation, Contemplation, Preparation, Action, and Maintenance. For each stage, we have included action steps, research and resources, services Wayne RESA offers, and suggestions for conducting this work remotely. We encourage you to join the District Literacy Curriculum Network (see the Professional Learning section below), a cross-county collaborative focused on refining curricular resources and practices that support equitable access to literacy.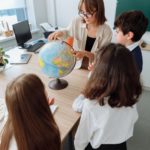 MTSS refers to a systematic framework of support at all levels of instruction. "The Michigan Department of Education (MDE) defines Multi-Tiered Systems of Supports (MTSS) as an integrated, multi-tiered system of instruction, assessment, and intervention designed to meet the achievement and behavioral health needs of ALL learners" ("Quick Guide," n.d.).  Wayne RESA has provided MTSS guidance and support to over 30 Wayne County districts and PSAs in connection to larger district efforts and/or more targeted strategic planning based on their current needs. While district-wide support within an MTSS framework is ongoing, Wayne RESAs internal MTSS team is facilitating county-wide universal support through the 2021-2022 MTSS Leadership Series designed to examine current systems, ensure equitable practices, and increase momentum.

The COSA Collaborative and Wayne County Coaching Network 2021-2022 meetings kick off in October. Both groups will meet virtually throughout the year to hone coaching skills, deepen their understanding of research-based best practices in literacy, lead small and large group professional learning, and learn innovative ways to support teachers and building leaders in a collective effort to improve student success.
The pandemic and the shift to remote learning have widened the academic gap for many students in our state. Accelerated learning focuses on closing academic gaps by strategically preparing students for success with current grade-level content to move students forward on their intended grade-level trajectories. The Michigan Department of Education has created a webpage of resources and tools to assist educators throughout the 2021-2022 school year.
---
The Michigan Department of Education has compiled a collection of anti-racism, anti-bias, and anti-bullying resources and tools to guide deep and critical conversations designed to eliminate these expressions of hate.
---
From March 11-14, the Michigan Reading Association is hosting its 66th Annual Conference at the Lansing Center: Literacy Equity, Justice, and Building Beloved Community. The Call for Proposals is open until September 30. Consider sharing your time and talent with educators across the state!
---
MCTE is hosting a virtual Fall Conference on October 16 from 8:00 am – 4:00 pm. To avoid registration fee increases after September 30, secure your spot today! Conference registration includes a yearlong membership in MCTE.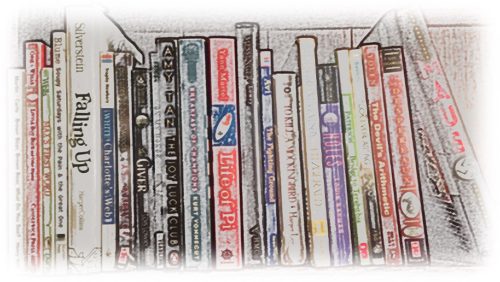 Igniting Passion in Readers of All Ages
Dream Big: Michael Jordan and the Pursuit of Olympic Gold
Deloris Jordan
In this sweet story of determination, a young Michael Jordan tells his mother that he wants to play basketball in the Olympics someday. Knowing how hard this goal will be, Michael's mother encourages him to start by practicing because she knows that commitment and dedication are essential to success. Despite his occasional setbacks, Michael's mother continues to motivate him with her encouraging words, and eventually, Michael reaches his goal–Olympic Gold Medalist!
Who Is Kamala Harris?
Kirsten Anderson


In this motivational picture book, readers learn about Kamala Harris' journey from fledgling lawyer to Vice President of the United States of America. While she has encountered obstacles along the way, Vice President Harris is committed to policies that are progressive and promote underrepresented groups, such as women and minorities. As the first female, African-American, and South Asian-American Vice President, Kamala Harris has made an inspirational mark on our country's history.

All American Boys
Jason Reynolds and Brendan Kiely 
The alternating stories of Rashad and Quinn reveal a terrifying case of police brutality that upends the entire town and both families. As Rashad recovers from an unwarranted and savage attack by a policeman, Quinn tries to make sense of the horrific scene he witnessed. While the small town takes sides, the two boys find themselves on separate journeys that ultimately lead to a protest designed to enact positive change. All American Boys can encourage students to engage in critical conversations about race and to act in an effort to challenge behaviors that devalue lives. 
The Serpent King 
Jeff Zentner
Dill, Lydia, and Travis begin their senior year of high school in the same way they've entered every other year–as outcasts. Yet, while their unlikely friendship bonds them, they continue to face challenges. Brilliant and daring Lydia prepares to apply for colleges out of state while the often moody Dill grapples with his family's mounting bills. Caught in the middle of both friends and family, Travis looks for ways to buffer arguments and keep things peaceful. Zentner takes readers through the interwoven lives of this small-town trio as they prepare for life after high school and what is sure to be an inevitable but painful separation.
Reading for Action: Engaging Youth in Social Justice through Young Adult Literature 
Ashley S. Boyd and Janine J. Darragh
In this detailed guide for teachers, Boyd and Darragh use young adult novels as a springboard for social action. Each chapter links a fictional text with a current issue, such as mental health, bullying, or race relations. After a short summary of the book, Boyd and Darragh supply teachers with before, during, and after reading activities to engage students in developing a response to the issue. Fittingly, the last section of each chapter is labeled "Ideas for Social Action," followed by a comprehensive set of resources for further exploration.
No More Reading for Junk: Best Practices for Motivating Readers
Barbara A. Marinak and Linda Gambrell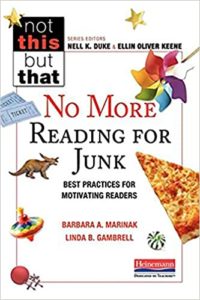 Part of the Not This But That series, No More Reading for Junk outlines various ineffective reward systems that the authors and other teachers have used to motivate young readers. Boxes of inexpensive trinkets, pizza parties, free homework passes and similar lures have been dangled in front of students to encourage more reading. Yet, research challenges the effectiveness of non-reading rewards, and as an alternative, Marinak and Gambrell encourage offering enticing individual or classroom library books and more reading time to enjoy them.
"As we slowly emerge from the myriad difficulties COVID-19 imposed upon teaching and learning, the Michigan Department of Education advocates the accelerated learning approach to narrow gaps that have, in many cases, increased since March 2020. To this end, MDE has developed a webpage of resources to "keep students moving forward on their intended grade-level trajectories by strategically preparing them for success in current grade-level content" (MDE, 2021). As educators, how can we best use our time with students? In their practical book No More Sharpening Pencils during Work Time and Other Time Wasters, Elizabeth Brinkerhoff and Alysia Roehrig examine the time-wasting traps we might inadvertently fall into during both non-instructional and instructional portions of the school day. Through careful planning and practice, we can establish and maintain essential routines and move our students toward self-regulatory behaviors. What opportunities can we provide to accelerate student learning? MDE promotes focusing on grade-level "essential skills and concepts" (2021, p. 2). 
Reading, writing, listening, and speaking are essential literacy skills within and across disciplines. How can we offer students real-world opportunities to develop proficiency in these areas? By engaging students in inquiry- or problem-based learning, we provide them with authentic reasons to read, write, speak and listen, and we are now much more familiar with tools that can broaden their audiences. As we build students' autonomy, we slowly shift our role from instructor to facilitator, and this allows us to embed more occasions for formative assessment. The data we gather as we move around the room creates pathways for "just-in-time support" (MDE, 2021, p. 2) where we provide students with what they need in the moment to succeed. Of course, we must to plan, but we also need to believe that our students can grow, and by holding our expectations high, we convey our belief that they will.
Known for her work at the state and regional levels, Debbie Reeves' amazing career spanned many different roles, including special and general education classroom teacher, Reading Recovery teacher, district early literacy facilitator, literacy consultant, and member of the MAISA GELN Early Literacy Task Force. This summer, Debbie retired with plans to prioritize her duties as a devoted grandmother. We will miss you, Debbie! 
Upcoming Events at Wayne RESA
See the Professional Growth

pages on the Wayne RESA site for links to course offerings, their descriptions, and online registration in Learning Stream.

Many of our professional learning events will continue to be offered virtually in the coming year. If the format for a session or series is unclear, please contact any of the Literacy Team members for details.
Early Literacy
Choose one of five cohorts:
Prekindergarten Essential Instructional Practices in Early Literacy – Cohort A;
Prekindergarten Essential Instructional Practices in Early Literacy – Cohort B;
Prekindergarten Essential Instructional Practices in Early Literacy – Cohort D1;
Prekindergarten Essential Instructional Practices in Early Literacy – Cohort D2;
Prekindergarten Essential Instructional Practices in Early Literacy – Cohort D3
Prekindergarten educators will participate in eight half-day sessions of intense training focused on the MAISA-GELN Essential Instructional Practices in Early Literacy, Prekindergarten. To support Michigan Department of Education's mission to improve literacy learning equitably across the state, participants will closely examine the ten essential instructional practices that research has shown to be necessary for all Michigan prekindergarten children to demonstrate adequate progress toward literacy. The intended audience is current Wayne RESA GSRP Instructional Staff.

For additional information, contact any Literacy Team member.
Elementary
Leveled Literacy Intervention Training, K – 2: December 6 – 9 and February 15 – 16 
The Fountas and Pinnell Leveled Literacy Program System (LLI) is a scientifically-based early intervention program designed to prevent literacy difficulties before they turn into long-term challenges. Participants will learn effective small group instructional strategies to provide the intensive support necessary for some primary students to achieve grade level competency in reading and writing. The intended audience for this online course includes teachers of grades K-2 and literacy interventionists. 

For additional information, contact any Literacy Team member.
Leveled Literacy Intervention Training, Grades 3 – 5:  January 24 – 27 and March 22 – 23
The Fountas and Pinnell Leveled Literacy Program System (LLI) is a scientifically-based early intervention program designed to prevent literacy difficulties before they turn into long-term challenges. Participants will learn effective small group instructional strategies to provide the intensive support necessary for some intermediate students to achieve grade level competency in reading and writing. The intended audience for this online course includes teachers of grades 3-5 and literacy interventionists. For additional information, contact any Literacy Team member.
Secondary
Responding to Bigotry – Using YA Fiction to Foster Critical Conversations: October 7
Using the Responding to Bigotry Guidebook (Educators for Social Justice), this workshop will engage participants in an exploration of bias and how to use young adult fiction to stimulate critical conversations. Participants will examine common triggers and discuss the importance of creating both safe and brave spaces for carefully engineered discussions about bigotry within and beyond the classroom. This course is appropriate for grades 6-12 educators. For additional information, contact Laura Gabrion.

Wayne County Reading Apprenticeship Network: October 21, December 16, January 21, March 17, May 19
Reading Apprenticeship is a research-based professional learning model and instructional framework designed to improve student literacy and learning. With a focus on discipline-based ways of thinking, reading and writing, Reading Apprenticeship is not a curriculum but a way of working with teachers and students to help them make the most of their own subject knowledge, tools, and curriculum so that even inexperienced student readers and writers

can engage with complex texts and gain deeper understanding of core subject area concepts. In an effort to learn from one another, collaborate, reflect, and practice Reading Apprenticeship strategies, Wayne RESA is offering Reading Apprenticeship-trained educators a regular opportunity to network across the county. All meetings will be virtual, and participants will receive 4 SCECHs for attending. This course is appropriate for secondary educators and administrators. For additional information, contact Rosalyn Shahid.
Reading for Action – Engaging Youth in Social Justice through Literature: November 11
Learn how to use diverse young adult (YA) literature to address adolescent concerns about contemporary issues. The book Reading for Action will be provided to participants and is an essential resource for educators who want to introduce students to an array of social justice issues with texts that students will actually want to read. Using meaningful and relevant activities, participants will explore ways to create student agency, increase and sustain students' interest, and encourage social action as a response. This course is most appropriate for educators in grades 9-12.  For additional information, contact Laura Gabrion.

Coaching
Wayne County Coaching Network:
October 21, December 14, February 16, April 5 and May 24
This network is designed to offer opportunities for deep study of research-based practices using collaborative inquiry (Problems of Practice), common texts, and discussion of the Essential Coaching Practices for Literacy. Building and sustaining relationships between both teacher-coach and principal-coach roles, developing assessment literacy knowledge and skills, and promoting equity through coaching will be unpacked. Forums/Round Table Discussions led by district coaches and WRESA consultants will provide additional focused learning. The final session of the series will be a celebration of our growth. The intended audience for this course is new or experienced literacy coaches. For additional information, contact Colleen Whalen or Mary-Lu Strimbel.
Leadership
Multi-Tiered System of Supports (MTSS) Leadership Series, 2021-2022: October 14, November 30, January 25, February 3, February 10, March 17, March 24

Despite the educational challenges of the pandemic, WRESA serves to accelerate and innovate instruction to support ALL students. This Multi-Tiered System of Supports (MTSS) professional learning series offers an opportunity to examine our current systems to ensure equitable practices and increase momentum as we enter into a new and stronger school year.
These MTSS offerings are designed to be a continuous series, each session building off one another, in an effort to support a solid framework. Based on school/district needs, teams may register for individual sessions.
Dedicated time with school/district team members to
collaborate on action plans will be embedded as well as opportunities to share out and learn from other Wayne County MTSS leadership teams. Some sessions may include additional asynchronous tasks to be completed prior to the next session. SCECHs will be offered for the synchronous learning sessions.
The intended audience for this event includes members of the MTSS leadership team, building and district administrators, curriculum specialists, and general and special educators.
District Literacy Curriculum Network 2021-2022: October 28, January 13, March 17, May 19
Leaning into the work of the Wayne County Literacy Learning Network Advisory Council, the District Literacy Curriculum Network will provide opportunities for district or school literacy leaders to engage in curriculum refinement and development to support K-12 teachers, students, and their families. We will reflect on current practices and research, lift district voices, explore leveraging internal resources, and advocate the use of literacy to be a force for equity. This group will serve as a catalyst for breaking down barriers and disrupting systems that perpetuate biases, inequity, and injustice. Topics shared will be based upon the needs of participants and will include resources developed by various groups in Michigan as well as national leading experts in literacy, curriculum, instruction, and assessment. Opportunities for deep exploration in smaller teams will be extended around topics of interest. For additional information, contact Colleen Whalen.
All
Bridges, Books, and Brilliance – Stamped Book Study Series: October 5, October 26, November 16
"The construct of race has been used to gain and keep power, to create dynamics that separate and silence. Stamped reveals the history of racist ideas in America, and inspires hope for an anti-racist future." Award-winning young adult novelist,
Jason Reynolds, and scholar, Dr. Ibram X. Kendi, have written a compelling narrative that is worthy of study.
Join community members, teachers and school leaders in a study of Stamped: Racism, Anti-racism, and You. We'll read like activists and re-envision our world. To fully participate in the course, participants will need to obtain a copy of Stamped: Racism, Anti-racism, and You. Prior to the start of session, participants are required to read Section One: 1415-1728 and Section Two: 1743 – 1826. For additional information, contact Rosalyn Shahid.
Cultural Responsiveness and Engagement in Today's Literacy Classrooms: October 9
Students in today's classrooms are unique individuals; they are also simultaneously members of multiple communities. During this session, educational leader Dr. Ernest Morrell will speak on how culturally responsive instruction, both as a curriculum and a pedagogical approach, embraces these identities and works to positively enhance student voice and engagement. The intended audience includes teachers, literacy coaches, building administrators, and community stakeholders. For additional information, contact Rosalyn Shahid.
Lesson and Unit Planning with Dr. Gholdy Muhammad: October 14 and November 8
In this two-part series, educators will learn ways to refine and revise their lessons and units of study to be more responsive to the identities and needs of their students. Participants will write lesson plans and/or units of study using the Culturally and Historically Literacy four-layered equity model for teaching and learning: (1) identity, (2) skills, (3) intellectualism and (4) criticality. As a prerequisite, it is recommended that participants attend Course 3473: Cultivating Genius Book Study and/or courses focused on culturally responsive instruction. All participants must have access to Cultivating Genius: An Equity Framework for Culturally and Historically Responsive Literacy by Dr. Gholdy Muhammad. For additional information, contact Rosalyn Shahid.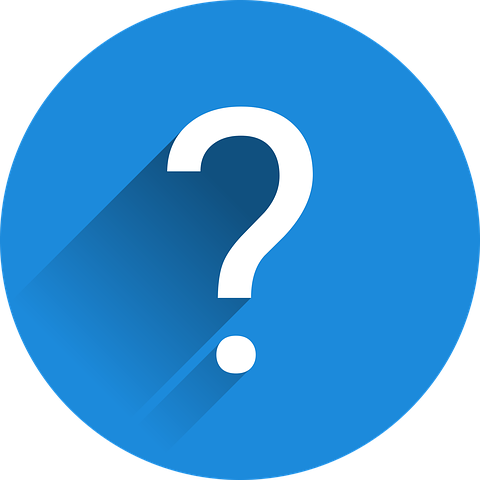 Resources: Where can I find...
Students can use the Kami app to annotate PDFs individually or collaboratively. The free version allows students to highlight, add comments, circle key ideas, and more.
Anchor is a free, user-friendly podcasting tool that can hone students' speaking and listening skills while providing a new platform for summative assessments.
If this newsletter has been forwarded to you, and you'd like to subscribe to it, please contact Laura Gabrion.
33500 Van Born Road • Wayne, MI 48184 • 734.334.1300 • 734.334.1620 fax • www.resa.net
Board of Education
James S. Beri • Mary E. Blackmon • Danielle Funderburg • Lynda S. Jackson • James Petrie
Daveda Colbert, Ph.D., Superintendent