This quarterly newsletter has been created by Wayne RESA literacy consultants for literacy educators. In each issue, you will find book synopses, teaching and coaching strategies, initiative updates, and upcoming professional learning opportunities. We look forward to partnering with you as we engage in best practices in literacy instruction for all students.
Igniting Passion in Readers of All Ages
The Day You Begin
Jacqueline Woodson, illus. by Rafael Lopez
Often students feel out of place in their classrooms, especially when classmates share extraordinary experiences. Clothing, hair styles, and even lunches can seem out of place. The day one "begins" is the day that he or she finds a loud voice and boldly shares his or her own story, realizing that commonalities and differences abound and make our lives richer.
The Great Treehouse War
Lisa Graff
In an attempt to create an equitable child custody arrangement, Winifred's parents have bought houses on either side of a large linden tree. Winnie spends three nights with each parent and one in a special tree house designed by her uncle. The troubles begin when her parents' competitive nature hampers Winnie's success at school, and an interesting solution presents itself in the origin of the linden tree and the rebellious thinking of Winnie and her friends. 

The Science of Breakable Things
Tae Keller
Mr. Neely desires to help his students fully conceptualize the scientific method, so he gives them opportunities to solve problems using it. Natalie's biggest problem, though, is figuring out how to help her mother fight depression. While initially reluctant, Natalie begins to consider Mr. Neely's suggestion that she enter an egg drop competition. If she can win the competition, Natalie can use the money to take her botanist mother to New Mexico, the home of the cobalt blue orchid she discovered.  Along the way, Natalie learns a lot about fragility–in eggs and in people.
American Street
Ibi Zoboi
Set in Detroit,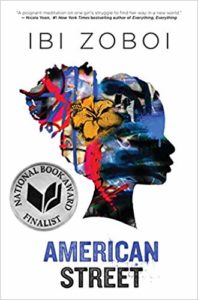 Michigan, this novel chronicles Fabiola Toussaint's recent move from Haiti. After her mother is detained by immigration officials in New York, Fabiola makes her way to Detroit alone. While life in Haiti was far from perfect, Fabiola is confronted with new challenges as she tries to acclimate to the violent and unfamiliar world of her aunt and cousins. Her journey is one of pain, persistence, joy, and acceptance as she strives to retain her values and find her way back to her mother. 
Coherence
Michael Fullan and Joanne Quinn
Fullan and Quinn present a framework for systemic growth that benefits professional and student learning. By focusing on the "right drivers" for educational change, the authors suggest  a foundation based upon focus, collaboration, professional learning, and accountability.  Such a foundation is necessary to combat the frustration that many groups encounter when implementing cultural shifts. Their term "simplexity" captures the essence of using a group approach to address complex challenges, and their work with actual districts illustrates the ability for systems to increase impact and positively advance student learning.
Investigating Disciplinary Literacy
Christina Dobbs, Jacy Ippolito & Megin Charner-Laird
Content-area instruction at the secondary level has often been framed by the mantra: "every teacher is a teacher of reading." However, reading, writing, listening, and speaking require discipline-specific skills. For example, interpreting a short story requires different strategies than a scientist or mathematician would employ when solving problems in their respective fields. Dobbs et al. assert that in order to prepare students for career and college, educators need to focus on building literacy skills that are unique to each discipline. This book offers an inquiry-based approach to building teams and a strong professional learning model aimed at changing instructional practices that will better prepare students for the paths ahead.
The Essential Instructional Practices in Early Literacy documents promote interactive writing for pre-K to first grade students. Grounded in research, interactive writing encourages teachers and students to "share the pen." In other words, teachers model by co-constructing a piece of writing with their students. Using a scaffolded approach, teachers embed the writing process as they guide students in inventing, drafting, revising, editing and proofreading. Finally, by employing the gradual release of responsibility model, teachers increase students' independent writing time, adhering to age-appropriate writing expectations. The benefits of this approach are far-reaching; students adopt authentic writing behaviors, learn to problem-solve, and develop techniques in self-regulation. Perhaps most important, interactive writing increases daily writing time, which is essential to students' growth as writers.
Facilitating Small Group Discussions about Literature
In their follow-up webinar to the launch of the Essential Instructional Practices in Literacy: 4-5, Dr. Palincsar and Dr. Fitzgerald bridge Essential Practices #5, #2, and #3 to illustrate the intentionality that must accompany small group discussions. Their key takeaways include careful selection of texts; deliberate protocols, tasks, and routines for students to follow; and teacher facilitation to support understanding of texts within and across groups. While engaging texts are important, purpose-driven discussions are equally as important. Teachers can use a variety of methods to help students prepare for these discussions, such as sticky notes or graphic organizers, but the process of the discussions should rely on a taught set of expectations (i.e., staying on track) and should be monitored by the teacher.
Creating Purposeful Coaching Conversations
Michigan Governor Gretchen Whitmer would like to triple the number of literacy coaches in the state. She believes this will "ensure that every child's got the wrap-around supports [needed] to be successful." In order to advance literacy instruction, coaches need to engage in conversations with their teachers. Yet, as the International Literacy Association (ILA) reports, those conversations will be different according to the type of coaching model adopted by the coach: coaching to conform, coaching into practice, or coaching for transformation. Driven by the purpose for coaching, each model suggests a different format for discussion. At times, coaches may find themselves between models, and the ILA suggests that they trusts their instincts as  educators: "Coaches are teachers first." For more information, read the full article: Literacy Coaching for Change.
MAISA GELN has created a Self-Reflection and Planning Guide that contains supportive resources for Michigan educators to use as they self-reflect implementation and use of the Essential Instructional Practices in Early Literacy: K-3, and plan for continued professional growth. This resource is not for evaluation, but for self-reflection, and it should ideally be used by educators in collaboration with a literacy coach. The tool is posted on the Literacy Essentials website.
In February, Wayne RESA hosted the successful launch of the Essential Instructional Practices in Literacy: 4-5. Dr. Palincsar and Dr. Fitzgerald will continue to guide educators in implementing researched best practices via live webinars in March and May. For more information or for access to the recorded sessions, contact Mellissa Wilson.
In March, the Early Literacy Task Force approved the Essential Practices in Literacy: 0-3 Years document. It is currently pending approval from the GELN and should be available for distribution soon. The document will be available on the Literacy Essentials website.
The highly anticipated Essential Practices for Literacy Instruction in the Secondary Classroom is scheduled for release this spring. The document will be available on the Literacy Essentials website.is
Dr. Nell Duke, University of Michigan literacy educator and researcher, makes a plea for increased science and social studies instruction in elementary classrooms. She provides research, implications, and warnings for extending instruction in science and social studies to 45 minutes per day.
March is Reading Month, and Interim Superintendent Alles encourages families to read with a read-aloud from the Ready to Read Michigan Program.
Upcoming Events at Wayne RESA
Participants can search for additional professional learning opportunities in our course catalog. Registration for all sessions is available in Wisdomwhere. 
Early Literacy
I Am a Reader! I Am a Writer! – Pre K: May 10, 2019
What does it mean to be a reader or a writer? Why is it so important that young children develop strong identities as readers and writers? How can we support children's language development and independence through their interactions with books and resources for writing? These questions and more will be considered as participants explore ways to effectively support children's early literacy development.
Elementary
Lisa Cleaveland-Structures and Strategies to Mentor K-2 Writers: April 30, 2019
Join author, national literacy consultant, and master primary teacher, Lisa Cleaveland, to learn best practice in writing instruction. During this foundational workshop, participants will learn the basic tenets of what it means to be a writer, effective classroom structures that support engagement in authentic, sustained writing, and a "gradual release" instructional model that scaffolds primary writers' growth toward independence.
Stephanie Harvey: Growing Confident, Capable Readers, K-5: May 15, 2019
Join nationally recognized educator, author, and literacy consultant, Stephanie Harvey, as she shares strategies for engaging even the most reluctant readers, and the essential elements of effective literacy programs that ensure equity for all students to reach proficiency as readers. Ms. Harvey will offer comprehensive strategies to establish literacy in a discussion-based classroom where students read closely, think critically, and engage deeply with their own thinking to develop the sophisticated reading, writing, and thinking skills necessary for career and college readiness.
Upper Elementary and Secondary
Building Relationships with Words to Increase Reading Comprehension 4-12: April 9 & May 7, 2019
Would you love to advance your students' reading comprehension and understanding of how words work? If your answer is yes, then this is the course for you! This interactive workshop will provide practical tools to increase word knowledge using two research-based, proven strategies: morphemic analysis and semantic word mapping. 
Coaching
Building Coaching Strategies: Entering Into the Conversation: April 15 – 16 & May 20, 2019
In this learning series coaches will explore their current beliefs and how those beliefs might facilitate or debilitate the relationship with a teacher. This training will provide the coaches with knowledge, skills, and dispositions to shift teachers' thinking from responding, "This is how we have always done it" to considering new possibilities. Coaches will acquire a vast knowledge of effective coaching skills to mediate the thinking of the teachers they coach.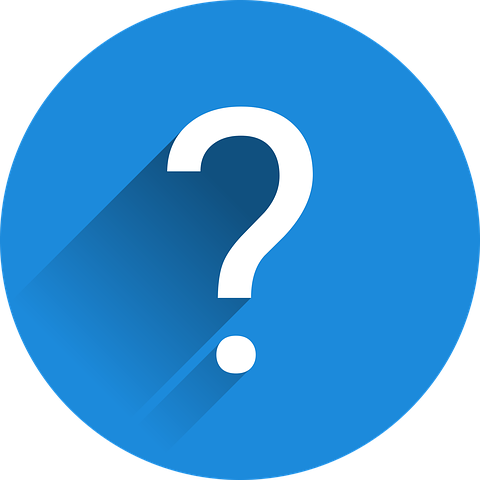 Resources: Where can I find...
Michigan Virtual: online and blended learning opportunities for students, educators, and families
VoiceThread: a popular site for creating interactive, multimedia projects
33500 Van Born Road • Wayne, MI 48184 • 734.334.1300 • 734.334.1620 fax • www.resa.net
Board of Education
James S. Beri • Mary E. Blackmon • Danielle Funderburg • Lynda S. Jackson • James Petrie
Randy A. Liepa, Ph.D., Superintendent