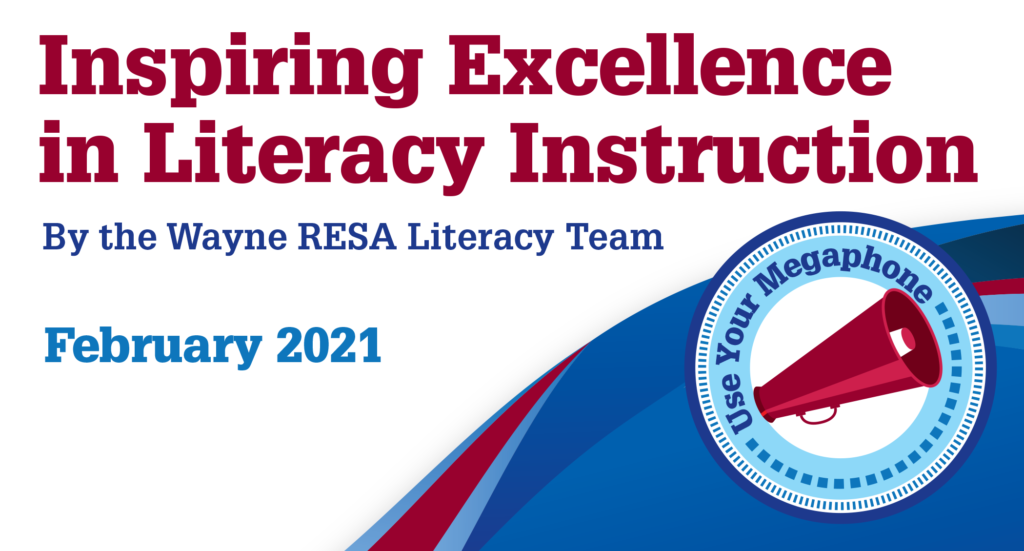 This newsletter has been created by Wayne RESA literacy consultants for literacy educators. In each issue, you will find Literacy Learning Network updates and information, statewide initiative updates, book synopses, teaching and coaching strategies, and upcoming professional learning opportunities. We look forward to partnering with you as we engage in best practices in literacy instruction for all students.
Literacy Learning Network Updates
10 Essential District Commitments
The documents that outline essential instructional practices in literacy began as a proactive response to declining scores in reading proficiency. Coupled with the Read by Grade 3 legislation, the first two Essential Instructional Practices in Literacy documents focused on early literacy, or prekindergarten to third grade. As the impact upon instruction grew, so did the impetus to widen the scope from birth through 12th grade, eventually adding essential practices for coaches and schools. Much of the effort, while initially driven by Governor Snyder and taken up by Governor Whitmer, can be attributed to the MAISA GELN (Michigan Association of Intermediate School Administrators General Education Leadership Network). The MAISA GELN oversees the Early Literacy Task Force and the Disciplinary Literacy Task Force, both of which have worked side by side with key researchers throughout the state to provide evidence-based instructional practices, comprehensive professional learning opportunities, and regional and statewide support for literacy educators. In its sixth year, the MAISA GELN has released 10 Essential District Commitments. These commitments articulate what districts should know and what they should do in order to "build school district capacity to improve literacy by identifying systematic, effective practices and tools that can be implemented across the district as part of the continuous improvement process" (MAISA GELN, 2021). 
Reading Apprenticeship Professional Learning: 2021-2022
Reading Apprenticeship training will be offered again this year, free of cost, for secondary educators. The federal grant, "Supporting Effective Teaching with Disciplinary Literacy," opens participation to teachers of all content areas and encourages teams of two or more teachers from the same school. The intersection of the Personal, Social, Knowledge-Building, and Cognitive Domains frame the instructional practices and strategies that teachers can use to deepen student learning and engagement. Training begins in August with three, four-hour days of synchronous and asynchronous learning, followed by additional virtual training from September through March. Like the summer sessions, the school year training will blend four hours of synchronous and asynchronous learning per month. Materials, such as the book Reading for Understanding, will be sent to participants' homes in advance of the first session. For more information and pertinent links, please see the flyer.
Missed the last Coaching Network meeting? This short module will provide you with the highlights of our time together. 
Next COSA Collaborative Meeting –

March 16

Next Coaching Network Meeting –

May 12
It's time to register for the 65th Annual MRA Conference – Power of Story. Held from March 12-14, this year's conference will be completely virtual. Keynote speakers include Gravity Goldberg, Jacqueline Woodson, Pernille Ripp, Dr. Kim Parker and more!  
---
Dr. Gholdy Muhammad will be the keynote speaker for this year's Michigan Literacy Conference – Building Mirrors and Windows: Children Seeing Themselves and Others in the Literature We Teach. The conference will be held virtually from 9:00 am – 12:00 noon on February 25 and is free of cost for all Michigan educators. Register today!
---
The Michigan Council of Teachers of English is hosting a virtual Spring Conference: Getting into Good Trouble. The conference is scheduled for Saturday, February 27 and will feature author Nic Stone. The afternoon sessions will be led by youth from across our state! Visit the conference page for additional information and registration links.
---
The Michigan Learning Channel launched statewide in January, providing free-of-charge, curriculum-aligned instructional resources for students and teachers.  Through continuous collaboration with the MAISA GELN Early Literacy Task Force and Detroit Public TV, the MLC brings this content into homes throughout Michigan, overcoming limitations in online access for rural and urban areas alike. Use this map for regional channel information.
---
The 2021 Michigan Notable Books were announced on January 5; these books are selected annually and are connected to our Great Lakes state through topic, setting and/or author. As State Superintendent Dr. Michael Rice notes, "Books should be mirrors that reflect our own lives, as well as windows for us to see others." This diverse list provides readers of all ages with ample opportunities to see themselves and others.
---
To celebrate African American History Month, the Michigan Department of Education and the Library of Michigan will feature seven African American authors each week throughout the month of February. These authors and their works have been nominated by Michigan educators and will be featured on MDEs Equity in Literacy page, which also houses the Equity in Literacy Guidance Document. This document advises educators on ways to improve literacy achievement and access for all students.
---
DPTV is seeking educators/coaches who are interested in teaching lessons (such as read alouds) aligned with the Essential Practices as part of a new TV series for children. For those educators who are chosen, the position either covers substitute costs or (if out of school time) $65.00 per hour to the educator. For more information, see the job description and demo page.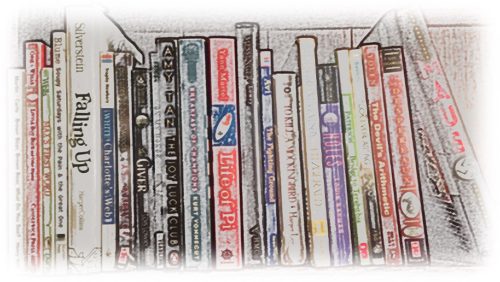 Igniting Passion in Readers of All Ages
Milo Imagines the World
Matt de la Peña & Christian Robinson
Milo and his sister regularly take the subway to visit their mom at the detention center. Along the way, Milo raptly watches the other passengers come and go, imagining the lives they must lead. Milo daydreams that the whiskered man lives with his many pets, and the boy with the white sneakers resides in a grand castle. As Milo imagines, he draws, but he has saved his best illustration for his mom.
Brave. Black. First.
Cheryl Hudson 
This collection of short biographies introduces readers to artists, activists, athletes, authors, aviators and more, all of whom were trailblazers for the girls and women of color who came after them. The memoirs of Toni Morrison, Sojourner Truth, Aretha Franklin, and Michelle Obama, among others, reveal stories of courage, tenacity, and conviction, giving young readers an extensive set of diverse and influential role models. 

Isaiah Dunn Is My Hero
Kelly J. Baptist
Kelly J. Baptist's first book was featured in the 2021 Michigan Notable Books list. Set in Benton Harbor, this novel chronicles a year in the life of Isaiah Dunn, a boy who has just lost his father. As Isaiah struggles to manage his grief amid other family issues, he is comforted by his father's notebooks full of stories and poetry. Eventually, Isaiah discovers that he is a poet in his own right, and he uses his and his father's words to brighten the lives of family, friends, and even strangers.
Clap When You Land
Elizabeth Acevedo
Elizabeth Acevedo, author of Poet X, has written another novel-in-verse. Clap When You Land focuses on the story of Camino, a young Dominican Republic teenager, awaiting her father's return from New York on the ill-fated American Airlines Flight 587. Only two months after September 11, the flight crashed shortly after take-off, killing everyone on board. Camino's grief is short-lived as her story is eventually connected to Yahaira's, and the two girls, miles apart, begin to navigate the loss of one father.   
This Is Disciplinary Literacy
ReLeah Lent
ReLeah Lent is a leading advocate for adolescent literacy instruction that embodies disciplinary literacy. This Is Disciplinary Literacy provides educators with a solid understanding of reading, writing, inquiry and collaboration in the disciplines and how to truly engage students in discipline-specific communication practices. The chapters include ample suggestions for implementation as well as sections devoted to "How It Works," "Why It Works," and "Extend and Adapt." Ultimately, Lent reveals an instructional framework that prepares students for college and/or career.
The Microsoft Infused Classroom
Holly Clark & Tanya Avrith
Clark and Avrith describe the infused classroom as being "student-centered," using "modern tools," and being "led by a knowledgeable and evolving teacher" (2020). It is their main premise that as teachers prepare students to be 21st century citizens, they will need to be digitally literate. Since Microsoft is widely available to students of all ages, Clark and Avrith focus on ways to use the various Microsoft applications to enhance instruction and to gather evidence of student learning. The book provides creative ideas and tips for teachers looking for new ways to engage their students.
In the December 2020 Time magazine article "The Learning Gap Is Getting Worse as Schools Rely on Remote Classes, Especially for Students of Color," journalist Katie Reilly explains that "while white students are expected to be four to eight months behind, students of color may be six to 12 months behind" (2020) if remote instruction continues to supplant face-to-face instruction in the 2020-2021 school year. Unfortunately, with three surges in virus contraction since last spring, many districts find that remote instruction is their only option, and because of this, concerns over learning loss loom large throughout the nation's schools. In Michigan, Superintendent of Education Dr. Michael Rice has considered extending the number of days students are in school, and some Michigan districts are currently planning increased summer school offerings (MDE, 2021). Since March, consultants at Wayne RESA have tried to anticipate districts' needs and provide appropriate resources, research, and professional learning. Similarly, as concerns about learning loss have dominated district- and state-wide discussions, Wayne RESA has chosen to look at opportunities for restructuring learning in order 
to optimize recovery. In the recently released guidance document Fostering Recovery: Restoring Opportunities to Learn, Wayne RESA outlines strategies for student success by highlighting key concerns and providing  resources for districts. For example, the "Improving Attendance and Engagement" section directs readers to the Attendance Playbook, Strategies for School Sites, and the Wayne RESA Attendance Resource Team, among other useful web pages and sites. While each district and school will grapple with its own unique issues, the 2021-2022 school year is also ripe with possibilities for "reimagine[ing] schools that center the experiences of young people, their families, and equitably affirming practices" (Wayne RESA, 2021). Dr. Linda Darling-Hammond and colleagues suggest additional support for social-emotional learning as well as nurturing "stronger relationships" (2020) in schools and beyond. Ultimately, the uncertainty of the past year has opened up endless opportunities to restructure learning with the whole child in mind, and this "lays the foundation for lifelong learning" (Costanza, 2019).
If you only have a few minutes to engage in professional learning or want to generate conversations in a staff meeting or PLC, try our PD Minutes! They cover a range of topics, and we continue to add more bite-sized professional learning videos each week.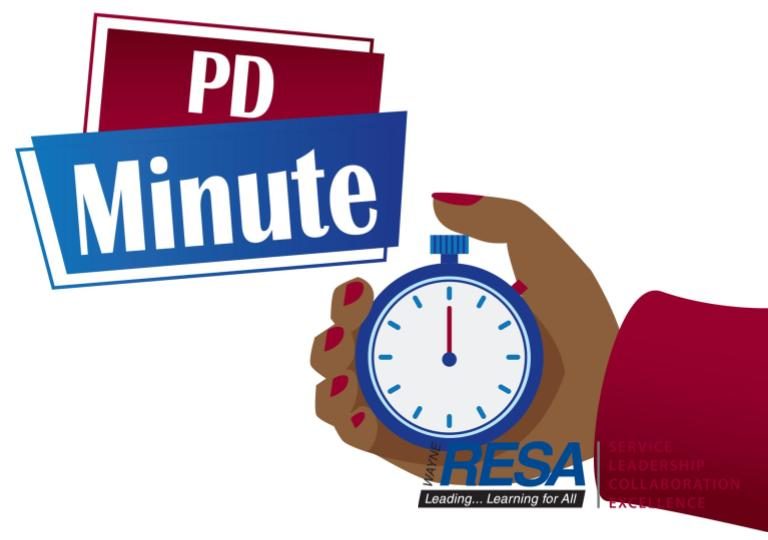 Upcoming Events at Wayne RESA
See the Professional Growth pages on the Wayne RESA site for links to course offerings, their descriptions, and online registration in Learning Stream. All professional learning sessions will be provided virtually until July 31, 2021. At that time, Wayne RESA will reevaluate delivery platforms that ensure the health and safety of our presenters and participants. If the registration for an event does not indicate an alternative plan for professional learning prior to July 31, please contact any of the Literacy Team members for updated arrangements.
Early Literacy
Prekindergarten Essential Instructional Practices in Early Literacy, Cohort 9: March 10, March 17, March 31, April 14, April 28, May 5, May 19 & June 2
Prekindergarten educators will participate in eight half-day sessions of intense training focused on the MAISA-GELN Essential Instructional Practices in Early Literacy, Prekindergarten. To support Michigan Department of Education's mission to improve literacy learning equitably across the state, participants will closely examine the ten essential instructional practices that research has shown to be necessary for all Michigan prekindergarten children to demonstrate adequate progress toward literacy.
GSRP Staff Please Note: Each session date of this cohort falls on WEDNESDAY instead of the traditional Friday professional development day. For additional information, contact Debbie Reeves.
Elementary
Developing and Nurturing the Identities of Young Literacy Learners: February 19 OR February 26
What does it mean to be a reader or a writer? Why is it so important that young children develop strong identities as readers and writers? How can we support children's language development and independence through their interactions with books and resources for writing? These questions and more will be considered as participants explore ways to effectively support children's early literacy development using information gleaned through ongoing observation of
children's interactions with print and engagement in literacy-focused conversations with adults. Video examples and collaborative activities will demonstrate strategies to nurture healthy and resilient reading and writing habits and identities using intentional language and conversational moves within a supportive and enriching environment. For additional information, contact Debbie Reeves.
Jan Richardson – Teaching Reading in Small Groups: March 9 & March 16
Join Jan Richardson as she brings her years of experience as a reading specialist, Reading Recovery teacher leader, best-selling author, and national literacy consultant to share best practices in providing small group reading instruction, a critical component of a balanced literacy program. In this two-part series, Dr. Richardson will demonstrate how to use student assessment data to plan targeted instruction to meet the individual needs of pre-A, emergent, early, and transitional readers. Special emphasis will be given to how phonics and comprehension strategies are explicitly and systematically taught during small group lessons, so that students have the opportunity to transfer this knowledge during reading and writing. Participants will explore a wealth of powerful strategies to refine and energize their instructional delivery, in both face-to-face and virtual settings. Workshop participants are strongly advised to have available a copy of Dr. Richardson's professional book, The Next Step Forward in Guided Reading. For additional information, contact Debbie Reeves.
Secondary
Creating Context for Teaching Night: May 10
In collaboration with the Holocaust Museum, Wayne RESA proudly presents Creating Context for Teaching Night by Elie Wiesel. Participants in this course will explore the following learning outcomes: learn how to prepare students to read and understand Night within the larger historical framework of the Holocaust, examine the history of antisemitism to provide context before students read Night, examine Jewish life in Eastern Europe to provide cultural context for Night, explore the use of multimedia assets including using visual history testimonies and other primary sources and materials to support the effective teaching of Night, and discuss and identify themes, life lessons and the current relevance of Night. For additional information, contact Rosalyn Shahid.
Culturally Responsive Instruction – Teaching Critical Literacy & Hard History: March 2, March 16, April 15, and April 22
In this four (4) day workshop, participants will gain an in-depth understanding of culturally responsive instruction and how to develop equitable classroom spaces that empower ALL students as learners and emerging citizens. This workshop will help teachers develop an equity lens by discovering and examining their own cultural identity in service of becoming culturally responsive instructors. Using Gholdy Muhammad's Equity Framework, participants will develop their capacity to understand, develop, and implement culturally responsive lessons that cultivate the genius of ALL students. Culturally Responsive Instruction pursues four goals instructionally by helping students develop their identity, skills, intellect, and criticality. As students engage in culturally responsive instruction, they should demonstrate how that instruction helps them to: 1) Learn something about themselves and/or about others (Identity). 2) Build their skills for the content area they are studying (Skill). 3) Build their knowledge and mental powers (Intellect). 4) Engage their thinking about power and equity and the disruption of oppression (Criticality). Using the content areas of Literacy and Social Studies, teachers will be able to understand and utilize a culturally responsive instructional framework that can be applied to any content area. This workshop will be followed by seminar/practicum cohort Culturally Responsive Instruction (Level 2) which will explore implementation of CRI classroom strategies and practices in the classroom setting. For additional information, contact Rosalyn Shahid.
Teaching Anne Frank in the ELA Classroom: Context, Choice, and Meaningful Action: April 14
In collaboration with the Holocaust Museum, Wayne RESA proudly presents Teaching Anne Frank in the ELA Classroom: Context, Choice, and Meaningful Action.
Participants in this course will explore the following learning outcomes: Understand the historical context within which Anne Frank and her family were living, develop a rationale for teaching Anne Frank, use resources and strategies to meet the unique challenges that arise when teaching Anne Frank that can be used to effectively and responsibly teach about the Holocaust, think critically about complex issues and ideas, understand the importance of choice and responsibility, and learn about different ways of taking meaningful and informed action.
The intended audience for this course is language arts and social studies teachers. For additional information, contact Rosalyn Shahid.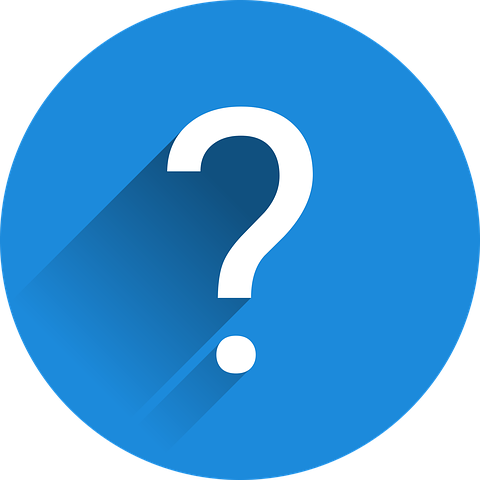 Resources: Where can I find...
☑️ Struggling to navigate between multiple open tabs while facilitating virtual synchronous sessions? This short video provides a few simple ways to split screens in Windows 10.
☑️ Need a QR Code? Try the new option built into Google Chrome!
If this newsletter has been forwarded to you, and you'd like to subscribe to it, please contact Laura Gabrion.
33500 Van Born Road • Wayne, MI 48184 • 734.334.1300 • 734.334.1620 fax • www.resa.net
Board of Education
James S. Beri • Mary E. Blackmon • Danielle Funderburg • Lynda S. Jackson • James Petrie
Randy A. Liepa, Ph.D., Superintendent